Stacey Bieke, PsyD, LP
Dr. Stacey Bieke-Rapske, PsyD, LP, is a Clinical Psychologist. She has a Doctorate Degree in Clinical Psychology from Michigan School of Professional Psychology, as well as a Master's Degree in Marriage and Family Psychology from Wayne State University. She provides individual therapy to a wide variety of adult clients with various concerns, including the following: Read More...
Erin Buerschen, MA, LLP
Erin Buerschen is a clinical psychologist and earned a Master of Arts Degree in Psychology (with a concentration in addiction studies) from the University of Detroit Mercy. She has formal training in conducting psychotherapy that is guided by a psychodynamic style. This therapy involves formulating an understanding of where emotions and behaviors come from, creating insight, and then working through issues to find a way to cope. Read More...
Marianna Fletcher, MSW, LMSW
I am grateful to be able to provide supportive counseling and psychotherapy to children and adults who are seeking help. I specialize in working with children and teenagers. I have worked with those who are in school and having academic – emotional struggles. I also have extensive experience working with adults and senior citizens. I am trained as a Trauma Focused Cognitive Behavioral Specialist and as a Crisis Interventionist. Read More

Dave Hamel, MSW, LMSW, PsyS
I have effectively helped people deal with a wide range of issues, including depression, anxiety, relationship problems, substance abuse, and Attention Deficit-Hyperactivity Disorder (ADHD). I enjoy helping couples work through their struggles and develop happier, more satisfying relationships. Read More...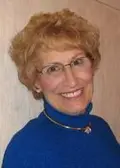 Christine Homer, MS, LLP
I provide treatment for individuals, couples and families with a diverse range of problems including anxiety, depression, childhood/adolescent concerns and life/relationship issues. My interests have been primarily focused on helping to identify, understand and resolve problems that may arise throughout our entire lifespan. Read More...