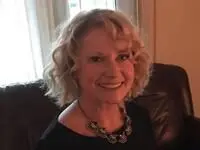 My name is Marianna Fletcher. I was born in London, England and moved to the United States as a child. I am happily married, have a son and a daughter, and 2 wonderful grandchildren. I enjoy a healthy living style and practice Yoga on a regular basis. I love to garden, go hiking and try to be mindful of what I do each day. Most of all I enjoy spending summer vacations with my family. For most of my life even as a child I enjoyed helping and listening to those who needed a listening ear or talk about the situations they were involved in. I raised my children, and then attended Wayne State University graduating with my Masters in Social Work. I am now fully licensed Social Worker. I continue to be blessed to work with individuals who are in need mentally, emotionally and physically.
I am grateful to be able to provide supportive counseling and psychotherapy to children and adults who are seeking help. I specialize in working with children and teenagers. I have worked with those who are in school and having academic – emotional struggles. I also have extensive experience working with adults and senior citizens. I am trained as a Trauma Focused Cognitive Behavioral Specialist and as a Crisis Interventionist. I specialize in a variety of disorders such as Depression, Anxiety, Pervasive Developmental Disorder (Autism), Gender Identity, Sensory Processing Disorder, and many other psychological disorders. I have worked with court appointed individuals as well as those individuals in foster care and adoption.
Thank you for reading my profile. I can be reached directly by calling (586) 206-9450. I am very happy to answer your questions or schedule an appointment with you. I look forward to hearing from you!
Marianna Fletcher LMSW