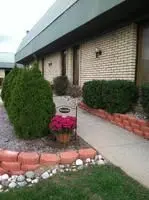 We are conveniently located on the northeast side of M-59 (Hall Rd.) and Crooks Road on Star-Batt Drive. Our address is:
Mielke and Weeks Psychological Services
1880 Star Batt Drive, Rochester Hills, MI 48309.
We are directly across the street from the St John Hospital Cancer Center. Please see the Google map shown below.