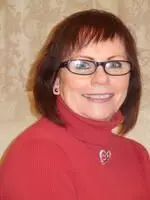 Thank you for inquiring about my practice. Here is some information that may be helpful to you in making your decision about setting up an initial appointment.
I have been a clinical social worker specializing in mental health since 1986.I have received my B.A. in Psychology and my Masters in Social Work from Wayne State University. During my career I have served in a variety of settings which have included Hospital based programs, Substance Abuse In-Patient treatment, Domestic Violence Shelters, and since 1993, full time Private Practice.In addition I strive to remain current in the mental health field by attending a minimum of 20 hours Continuing Education Seminars and courses each year.
It is my treatment belief that I am here to help you identify,clarify and take the necessary steps in your life that will bring about the change and satisfaction you are seeking. I utilize an integrative approach based on Cognitive Behavioral, Dialectical Behavioral and Psycho-Dynamic Therapies. In cases where it is warranted, I also work closely with the clients' other healthcare providers.
I am experienced in treating Mood Disorders, Anxiety and Panic Disorders, Borderline Personality Disorder, Trauma , Grief and loss and mood changes related to medical conditions. My clientele are ages 16 and above. I have extensive experience (since 1986) working with Eating Disorders and include a modified Maudsley Approach when working with this population.
Currently I am providing individual, family and couples therapy at Mielke and Weeks Psychological Services.
Please contact me directly at
(586)219-0905
to make an appointment or to inquire further about my practice.
.