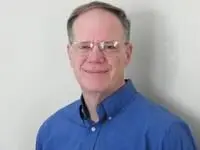 Hi, I'm Dave Hamel.

I am not currently accepting new clients.

Here is a brief summary of who I am as a therapist.
I have Masters Degrees in Psychology and Social Work, a post-Masters Degree in Psychology and over 30 years of experience providing therapy and supervision. Initially, I specialized in the treatment of adolescents and their families but later expanded my practice to work with children, adults and couples. I have effectively helped people deal with a wide range of issues, including depression, anxiety, relationship problems, substance abuse, and Attention Deficit-Hyperactivity Disorder (ADHD). I enjoy helping couples work through their struggles and develop happier, more satisfying relationships.

I have also had extensive training in the therapeutic use of hypnosis, and have found it an especially useful tool in helping people master their anxiety
My interactions with my clients are marked by compassion and humor, and I use my experience to help them gain insight into their thoughts, feelings, and behaviors. My goal is to help you develop the ability to produce the changes you want in your life.
My schedule includes evenings and Saturdays. If you would like to set up an appointment, please contact me directly at
(586)275-7860.