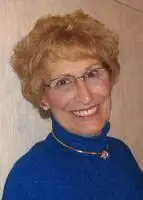 Welcome and thank you for visiting my profile. I hope the following information about me will be helpful to you in making a decision about seeking therapy and a finding a "good fit" with a therapist. I have a Masters of Science in Clinical Psychology from Eastern Michigan University and have been in practice for over 25 years working with patients ranging in age from preschool children to seasoned adults. My background is a combination of education, training, and experience in hospital, school and private practice settings.
I provide treatment for individuals, couples and families with a diverse range of problems including anxiety, depression, childhood/adolescent concerns and life/relationship issues. My interests have been primarily focused on helping to identify, understand and resolve problems that may arise throughout our entire lifespan. My therapy perspective centers around the belief that we are all like unique puzzles, attempting to evolve and refit with each life challenge. More often the puzzle pieces work successfully but when they do not fit as they have before, we are left to face the difficult test of change.
If you are feeling the need to rework the puzzle pieces and make the differences you want to see for yourself or your family, please contact me at
(248) 289-1092
and we can work together to attain positive, meaningful changes for your future. I look forward to hearing from you!